They've helped orchestrate the perfect day for countless couples. Now twelve new couples will find themselves in the wedding spotlight in the second Year of Weddings novella collection.
Love Takes the Cake: A September Wedding Story by Betsy St. Amant
Charlotte Cantrell is always the baker; never the bride. When Will, a regular at Charlotte's bakery, catches her attention, she can only hope that he is the reliable man this single mother has always hoped to find. The problem is that he's regularly stopping in to buy cookies for another girl. But when Charlotte is hired to bake a host of wedding goodies for a difficult bride and finds out Will is the best man, she has the perfect opportunity to get to know him better—and find out how serious Will is about this other girl in his life.
The Perfect Arrangement: An October Wedding Story by Katie Ganshert
Amelia Woods is a small-town wallflower and the proud owner of Forget-Me-Nots, a quaint flower shop. Her love life has always been a bit lackluster—until she ends up in an embarrassing fender-bender with handsome Nate Gallagher. Meanwhile, Amelia's younger brother, William, has proposed to his girlfriend. Amelia would be excited except she has evidence that the fiancée is not who she says she is. It seems Nate is the only one available for any advice-giving, and he's good at it—and pretty fun to talk to too. As Amelia works to craft the perfect flower arrangements for other people, she begins to wonder if real love is better than the dream. And if it is, will Nate still be interested when he learns who she is?
Love in the Details: A November Wedding Story by Becky Wade
When Josh returns to his hometown of Martinsburg, Texas, to help his best friend get married, he didn't intend to run into church wedding coordinator—and ex-girlfriend—Holly. He can't help but pine after the girl he never got over. Holly broke up with Josh years ago in an attempt to ensure his future success. But she loved him then and still loves him now. As she helps him plan his best friend's wedding, she longs to be with Josh but doesn't feel worthy of his big-time lifestyle when she is more comfortable in her smalltown world. Will Josh and Holly be able to keep things as they are when their true feelings threaten to surface at every turn?
Love Takes the Cake: A September Wedding Story by Betsy St. Amant
I really enjoyed this charming novella about a reformed ladies man and the baker who is cautious with her heart. Charlotte is afraid to love again but this handsome charmer may change her mind. I liked his commitment to his sister, although it was a little intense as she pointed out more than once. :) And Charlotte is a wonderful, strong single mom who is commited to doing the best thing for her little girl (who is adorable, by the way). A delightful novella with a sweet romance.
The Perfect Arrangement: An October Wedding Story by Katie Ganshert
I really enjoyed this Year of Weddings novella. The fun quirkiness of how Amelia and Nick meet is carried on throughout the book. Especially with their ongoing conversations through emails. I liked the use of emails vs texting because it gave them room for actually conversing. I love the fact that Amelia owns a flower shop (simply because I love flowers!). A great little novella with a sweet romance.
Love in the Detail: A November Wedding Story by Becky Wade
This was a sweet novella about two high school sweethearts getting another chance at love. Josh and Holly had a deep connection and love for each other so when she broke up with him after high school, they both had a lot of pain and heartache to work through. I liked how they reconnect during the book - cautiously but without anger. They find out quickly that the spark is still there. Now they just have to convince themselves to let go of their fear and learn to trust again. A moving story with sweet romance and delightful touches of humor.
*Thanks to BookLook Bloggers for a copy of this book. I was not paid or required to write a positive review and all opinions stated are my own.*
View all my reviews on Goodreads
Betsy St. Amant
lives in Louisiana and has a heart for sharing the amazing news of God's grace through her novels. A freelance journalist, Betsy is a member of American Christian Fiction Writers. When she's not reading, writing, or singing along to a Disney soundtrack with her young daughter, Betsy enjoys inspirational speaking and teaching on the craft of writing. Visit her website at www.betsystamant.com.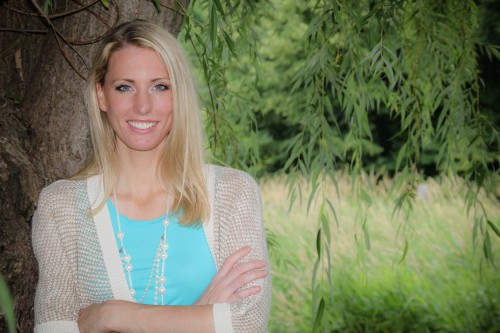 Award-winning author,
Katie Ganshert
, graduated from the University of Wisconsin in Madison with a degree in education, and worked as a fifth grade teacher for several years before staying home to write full-time. She was born and raised in the Midwest, where she lives with her family. When she's not busy penning novels or spending time with her people, she enjoys drinking coffee with friends, reading great literature, and eating copious amounts of dark chocolate. You can learn more about Katie and her books by visiting her here:
Becky Wade's
a California native who attended Baylor University, met and married a Texan, and settled in Dallas. She published historical romances for the general market before putting her career on hold for several years to care for her three children. When God called her back to writing, Becky knew He meant for her to turn her attention to Christian fiction. She loves writing funny, modern, and inspirational contemporary romance! She's the Carol Award, INSPY Award, and Inspirational Reader's Choice Award winning author of My Stubborn Heart, Undeniably Yours, Meant to Be Mine, A Love Like Ours, and Her One and Only. You can find her here: