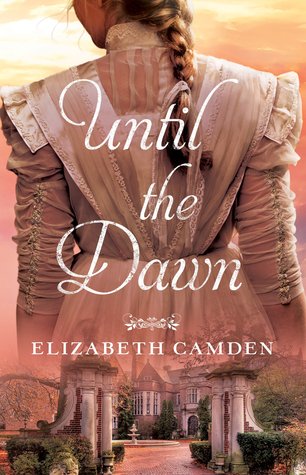 ABOUT THE BOOK
A volunteer for the newly established Weather Bureau, Sophie van Riijn needs access to the highest spot in her village to report the most accurate readings. Fascinated by Dierenpark, an abandoned mansion high atop a windswept cliff in the Hudson River Valley, Sophie knows no better option despite a lack of permission from the absent owners.
The first Vandermark to return to the area in sixty years, Quentin intends to put an end to the shadowy rumors about the property that has brought nothing but trouble upon his family. Ready to tear down the mansion, he is furious to discover a local woman has been trespassing on his land.
Instantly at odds, Quentin and Sophie find common ground when she is the only one who can reach his troubled son. There's a light within Sophie that Quentin has never known, and a small spark of the hope that left him years ago begins to grow. But when the secrets of Dierenpark and the Vandermark family history are no longer content to stay in the past, will tragedy triumph or can their tenuous hope prevail?
MY REVIEW
This book has the ultimate dark versus light component that makes for a thrilling read. I can't say that I really liked the hero when he's first introduced but that's to be expected since he is in desperate need of some good in his life and soul! Sophie becomes that light to his life and also helps show him the light of God for his soul. I loved Sophie! She had a lot of character and strength. In spite of the sorrow she has experienced, she is still cheerful, friendly, kind, and compassionate. She closes doors softly even when she's upset! For some reason, I loved that little tidbit in the book. :)
I liked how Dierenpark is described - the land and atmosphere surrounding the house is beautiful, serene, healing to the body and soul - almost a paradise of sorts. It sounds like a wonderful place to live. But it's also been tainted by the rumors about what caused the family to abandon the house and land for sixty years. I liked how the author wove the threads of beauty and tragic mystery together.
There are a lot of secondary characters that support the story. The grandfather plays a pivotal role in the relationships between Quentin and his son, and Quentin and Sophie. They in turn help bring him to a happier place. I liked the guards - big and scary and loyal and hidden soft sides. And then there was Quentin's son - a little boy in dire need of the sunshine of Sophie's love and the healing hope of a good life at Dierenpark.
All in all a great story with a sweet and somewhat stormy romance, plenty of mystery to keep you intrigued, the hope of redemption from a tragic past, and the light of salvation for a better future.
*Thanks to Bethany House & Netgalley for the complimentary copy of this book for review purposes. All opinions stated are my own.*
View all my reviews
~~~~~~~~~~~~~~~~~~~~~~~~~~~~~~~~~~~~~~~
Elizabeth Camden is a research librarian at a small college in central Florida. Her novels have won the coveted RITA and Christy Awards. She has published several articles for academic publications and is the author of four nonfiction history books. Her ongoing fascination with history and love of literature have led her to write inspirational fiction. Elizabeth lives with her husband near Orlando, Florida.
Connect with Elizabeth on her Website & on Facebook .
~~~~~~~~~~~~~~~~~~~~~~~~~~~~~~~~~~~~~~~