Savannah Harris vowed to leave behind her old life as an intrepid investigative reporter. But when a friend raises suspicions about two migrant workers who've gone missing from the sleepy coastal town Savannah calls home, her curiosity spikes.

As ever more eerie incidents begin afflicting the area, each works to draw Savannah out of her seclusion and raise the stakes—for both Savannah and the surrounding community. Even as Savannah's new boarder, Clive Miller, makes her feel things she thought long forgotten, she suspects he's hiding something too, and he's not the only one. Doubts collide in Savannah's mind: Who can she really trust?

As secrets emerge and danger closes in, Savannah must choose between faith and uncertainty. One wrong decision might spell the end…not just for her, but for everyone around her.

Will she unravel the mystery in time, or will doubt get the best of her?
Christy Barritt is an awesome mystery writer and I've enjoyed other books I've read by her so my expectations for this book were high. It didn't disappoint! There was no lack of suspense and action with this book - it was great!
Dubiosity. Definition: doubt, uncertainty.
(I loved the way the author used words and definitions in this book. It was different and cool. I also love the cover!)
I really liked both of the main characters and felt like they complemented each other well. They were both dealing with tragedy from their past and therefore could understand each other's pain. Although he was still struggling with resentment and the desire for justice, Clive was strong in his faith while Savannah was still struggling with disillusion in God for what had happened to her husband and baby girl. She comes to the realization that while she had believed in the evidence that God was real, she had not developed a relationship with Him and had not developed a faith in God that would transform her. I loved that! (That could preach! LOL)
The suspense in this story was pretty much up front the whole time! You know Savannah's in danger because we occasionally get a glimpse through the eyes of the stalker/killer! And the thread of mystery in Clive's story soon becomes tangled with the mystery Savannah has been drawn into. There were several possible villains that kept me guessing and second guessing myself. I did get aggravated at Savannah they way she naively kept telling everyone her suspicions. I was like, really?!, you're telling him/her that?! LOL And I felt like there were a few threads that didn't get resolved but overall this was a really good suspense that kept me riveted to the story!
*I was gifted this book from a friend and was not required to write a review. All opinions stated are my own.*
View all my reviews
~~~~~~~~~~~~~~~~~~~~~~~~~~~~~~~~~~~~~~~~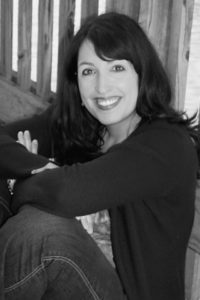 Christy writes both mystery and romantic suspense novels that are clean with underlying messages of faith. Her books have won the Daphne du Maurier Award for Excellence in Suspense and Mystery, have been twice nominated for the Romantic Times' Reviewers' Choice Award, and have finaled for both a Carol Award and Foreword Magazine's Book of the Year. She's married to her Prince Charming, a man who thinks she's hilarious--but only when she's not trying to be. Christy's a self-proclaimed klutz, an avid music lover who's known for spontaneously bursting into song, and a road trip aficionado. When she's not working or spending time with her family, she enjoys singing, playing the guitar, and exploring small, unsuspecting towns where people have no idea how accident prone she is. Christy is most well-known for her Love Inspired Suspense novels, as well as her Squeaky Clean Mystery series. For more information, visit her website at: www.christybarritt.com. / Facebook / Twitter
~~~~~~~~~~~~~~~~~~~~~~~~~~~~~~~~~~~~~~~
(Always check the price before you buy!)
OTHER BOOKS BY CHRISTY BARRITT